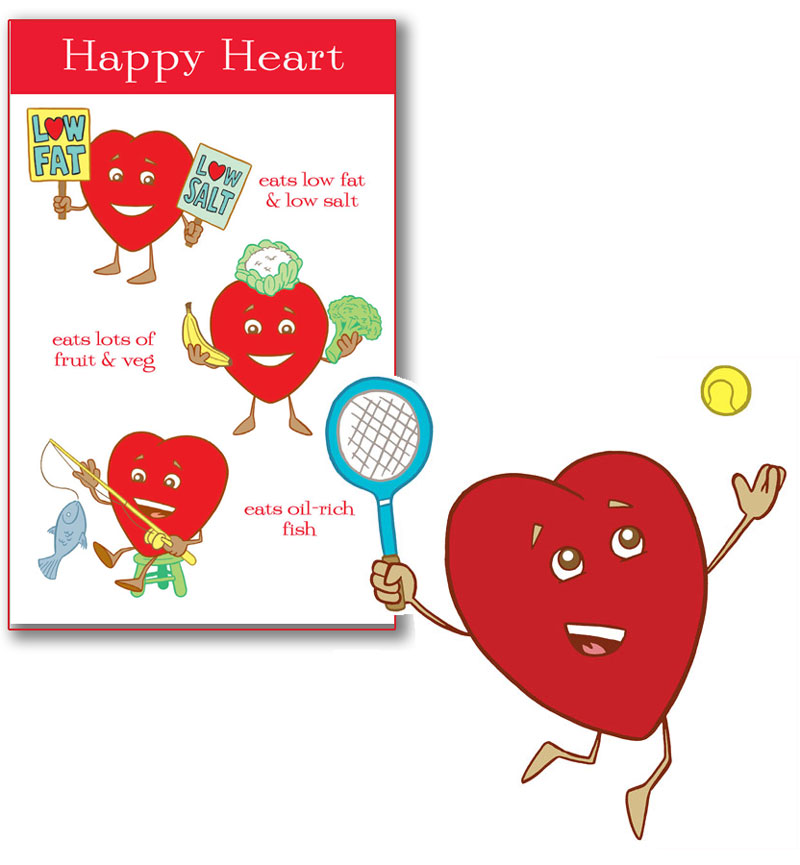 HAPPY HEART MAGNET - fridge magnets
SORRY - SOLD OUT!


Three vital Happy Heart health messages on every magnet


Happy Heart

- eats low fat & low salt
- eats lots of fruit & veg
- eats oli-rich fish


A gentle nudge every time you visit the fridge!


Click on the pic to change the image size
See lots more HAPPY HEART & GET FIT resources here.
---
Code: 587
Size: 50 x 80mm
Items per pack: 10
Price (per pack): £0.00 exc.VAT (£0.00 incl.VAT)