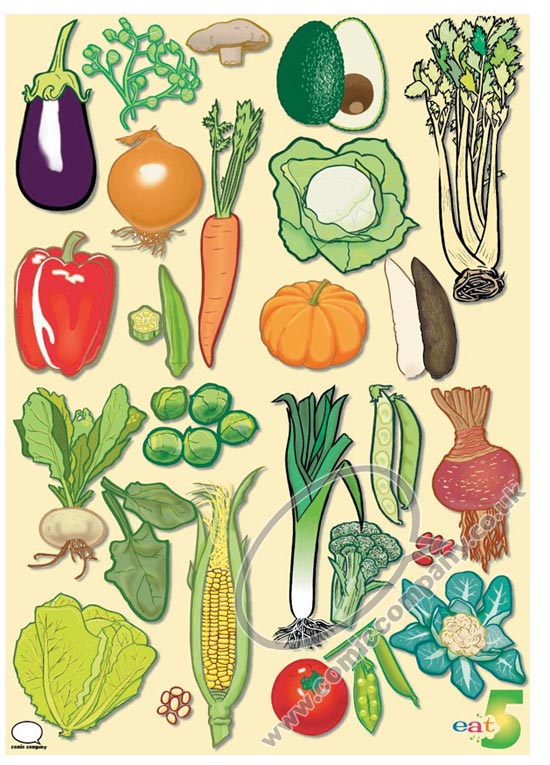 BIG VEG POSTER, A2 - posters
A2 poster - Big, bold, colourful vegetables!
An eyecatching display enjoyable by all ages.
Good for promoting discussion and for learning the names of 25 common vegetables.
Ideal for ESL learners.
"Your posters arrived last week and I am writing to thank you. The fruit and vegetable ones are especially beautiful. Thanks."
Customer, USA
Click on the pic to change image size.


Click here to view ALL our 5-A-DAY-related POSTERS
____________________
Code: 2
Size: A2 folded to A4
Items per pack: 1
Price (per pack): £1.70 exc.VAT (£2.04 incl.VAT)