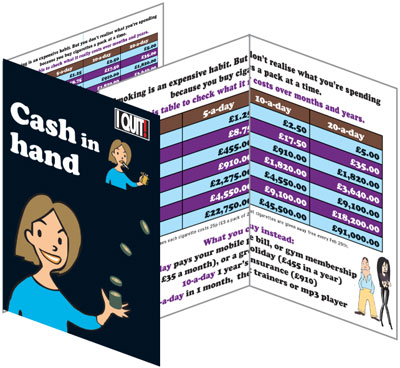 I QUIT - CASH IN HAND POSTCARD - postcards
SORRY - IT'S OUT OF PRINT!

But if you need some, let us know and we may be able to arrange a speedy reprint.
Click on the pic to change the image size
Click here to view our entire range of Tobacco-related resources.
Code: 237
Size: A6 folded to A7
Items per pack: 50
Price (per pack): £0.00 exc.VAT (£0.00 incl.VAT)