Eatwell Plate Bingo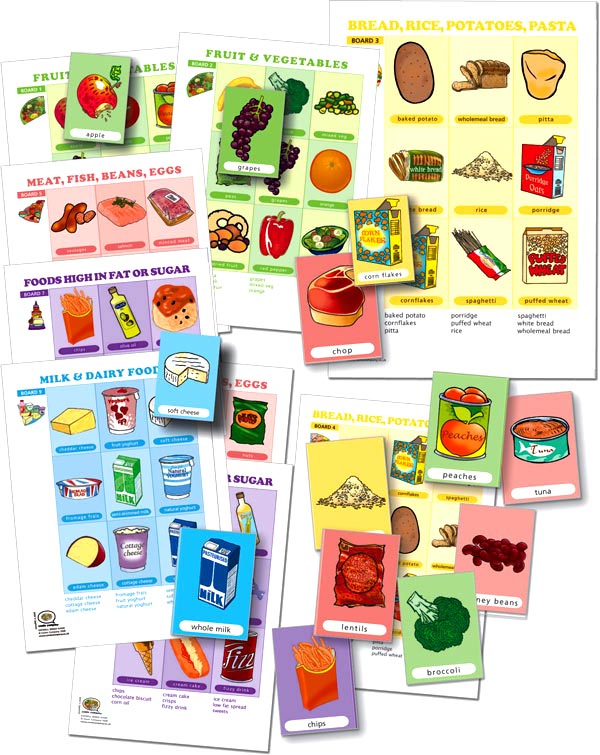 EATWELL PLATE BINGO GAME - games
SORRY - ALL SOLD OUT !
This very useful and effective game is based on the old EATWELL PLATE model.

But it's still playable - or you could cut up the cards to make very useful FOOD IMAGES.
Click HERE to compare the Eatwell Plate with the Eatwell Guide
Informative, interactive - and great fun! Useful for all ages.
Teachers of primary-age children report that it promotes language and visual skills, and is a very good activity for developing focus and concentration.
Click here to view our entire Eatwell Plate range.
DOWNLOAD notes on using the Eatwell Plate here.
[Control-click (Windows) or Alt-click (Mac) and save to your computer.]
Code: 414
Size: 8 x A4 gloss card sheets cut up to make 8 game boards and 72 cards
Items per pack: 1
Price (per pack): £0.00